Lettering Tattoo
Calligraphy Typography
We offer you the possibility of translating your family names, surname, date, words or phrase, expression into Thai for your tattoo designs.
The translated text is checked with 2 different people who are Thai.
You can send us your requests by email.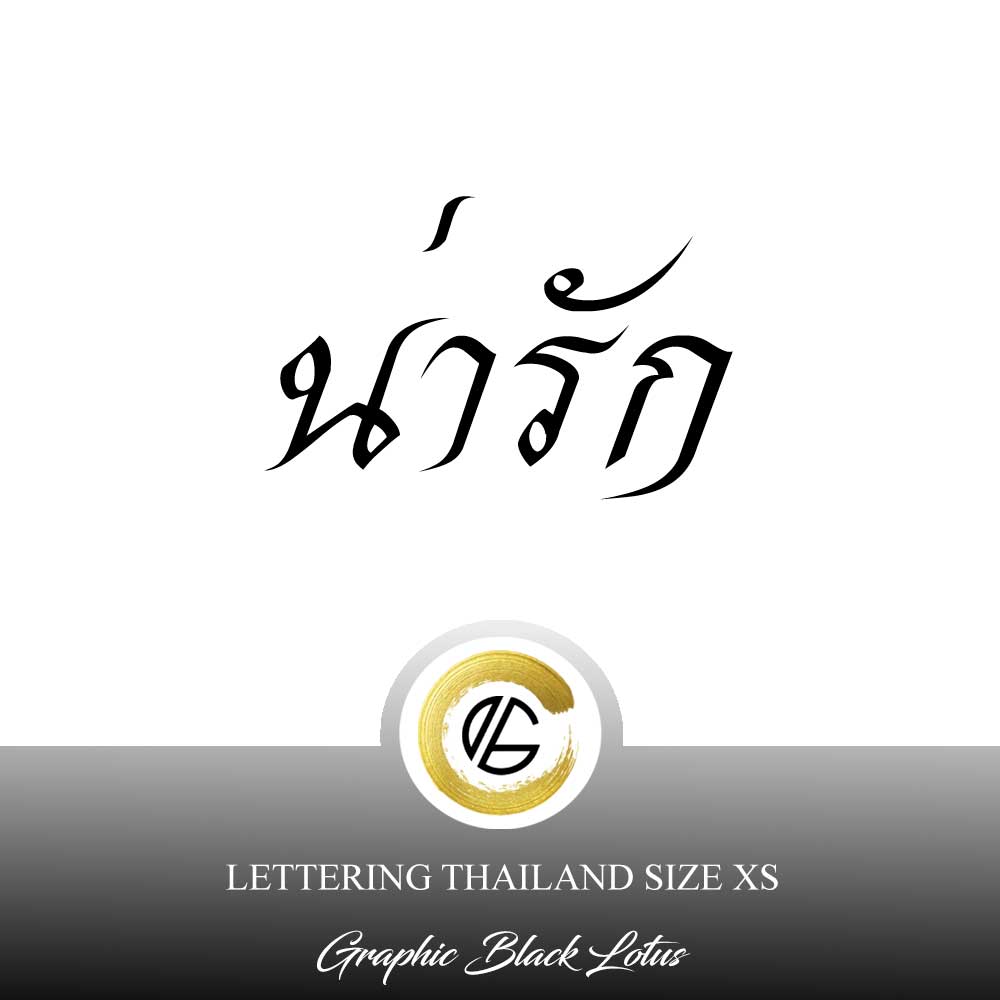 Artwork custom tattoo design.
Digital Version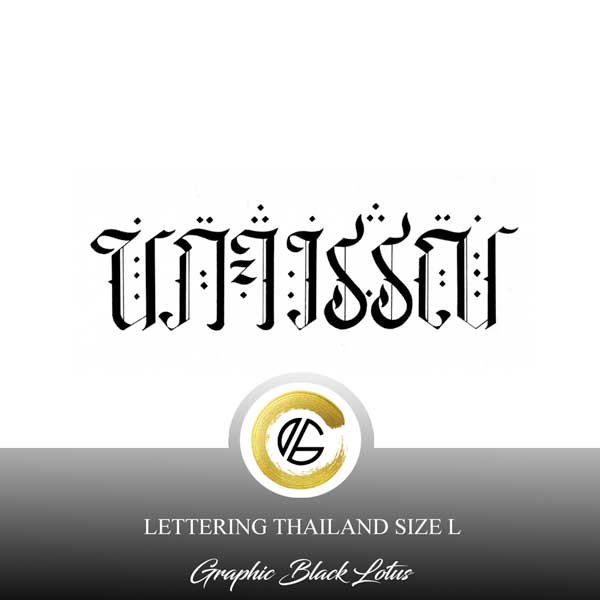 Small Name or Surname
One world Short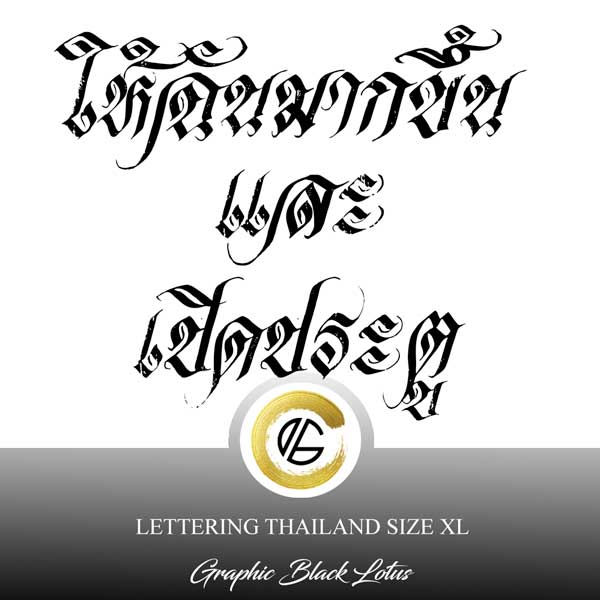 Artwork Lettering Tattoo Design.
Lettering Characters available over 50 variations of typography designs.
– Sketch & Art custom creation with your personalization request.
---
-Digital Artwork Tattoo Design.
-Adobe Photoshop or illustrator version
-Picture Format Jpg or Handmade with paper 300 Gsm.
-Lettering tattoo design Size XS – L – XL