Delivery Designs Digital.
We wanted to let you know that once you have completed your purchase through PayPal or Stripe, we will begin the process of verifying the information and designs you have selected.

This is a crucial step in ensuring that we deliver high-quality work that meets your expectations.

Once we have all the information we need, we will send your custom designs to the email address you registered for your payment.
Open hours & Time Thailand: 9AM – 10PM ONLY !

The designs are special, we regret to inform you that once we have sent the digital designs, refunds will not be possible.
We appreciate your understanding on this matter.

If you have any questions or concerns regarding your order, please do not hesitate to contact us. We are always here to help and ensure your satisfaction. Thank you again for choosing our services!
Graphic Black Lotus Tattoos Designs.



To buy and to have the price of sending the design to your country, please contact us.



We delivery your packages and dispatch order worldwide.
We ship all orders from Bangkok city, Thailand.
All our packages are prepared and packaged directly by us.
When we preparing a package for international shipping, we take extensive care while packaging items.
Items are wrapped in bubble wrap or special protective tubes for drawings or paintings, or in some cases with sturdy cardboard.
Marking your package fragile does little if anything in preventing rough handling, with people who work in parcel transport.
Take some consideration is water damage or many shock may arrive during transport .
Packages are sent as quickly as possible, after receipt of your payment, we send packages on working days and outside of holiday periods.
Take into account the deadlines for each artisanal creation made by hand, for the design models of A5 – A4 – A3 or higher format.
This information will be communicated to you on the design page directly and in your order email.
The material used for delivery and to send the Artwork designs.
Example in pictures below.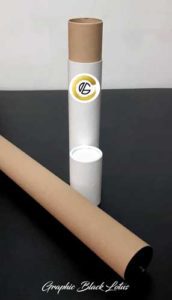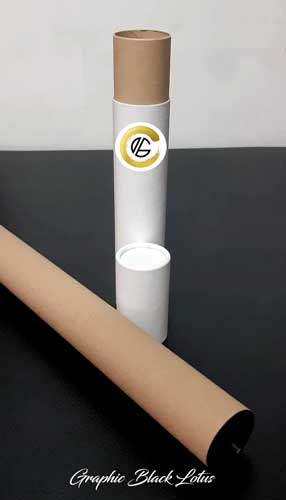 1-Delivery & paperwork information for send 
When we ship your items from Thailand, we need to fill out a customs declaration form,
the value of the product and what it is inside the box.
Without this completed form, we will not be able to ship your package outside of Thailand.
Make sure you give us, your name and surname, with the correct address and phone number.
To avoid any further customs delays, we make sure to include the following information on all international packages leaving Thailand.
2-We have to write down all this information for delivery.
 Country of origin & destination.
Shipper's name and address with phone number & of the recipient who receives the package name, surname, address , and phone number.
Description of item in English.
Quantity of each item in package.
Purchase price in currency of package's destination and also for the

insurance

.
3-International Customs:
When shipping your package from Thailand, your package may be held up in customs at the port of arrival.
for example, your package could stay in customs until they've thoroughly checked that it contains no illegal items.
We are not responsible, if your package is blocked in customs for reasons unknown to us, each country has these rules and we can do nothing to avoid this kind of problem.
To date we send packages to more than 40 countries and different continents, such as (North America – South America – Asia – Europe – Pacific Island).
If you don't see your country for delivery , you can contact us, and we'll run a simulation with different delivery companies to find you the best price.
4-Shipping methods.
Thailand Post & EMS.
For safe and fast delivery we recommend EMS.
Website : https://international.thailandpost.com/
The Thailand Post's & Ems reliability is very good.
Thailand Post offers three major services for international shipping:

EMS AIR STANDARD  WITH TRACKING NUMBER
EMS AIR EXPRESS OR PREMIUM
EMS LOGISPOST WORLD.
Registered is the cheapest, yet slowest, service and has limited tracking. Ems Air Standard With Tracking Number is the most interesting service in terms of price. ( Ems standard with no tracking are not interesting, the price is close to the other service which offers you a follow-up of your parcel ).
EMS Air Express or Premium Super Fast, and more expensive.
Thailand Post offers basic insured shipping with tracking.
+ EMS (Air Economy – With Online tracking)
Ems Standard Tracking

–international delivery in 15 to 20 working days after dispatch, it depends on the country .
-Dimensions : longest side 1.50m max.
-Documents (Envelope or document with maximum weight: 2 kg.)
-Merchandise (Maximum weight: 30 kg.)
-Tracking number EMS package of departure & and of arrival to your country.
The indemnity or lost packages
Document: Not exceeding 5,000 Baht/item
Merchandise: Not exceeding 10,000 Baht/item
+ EMS (Air Fast – With Online tracking)
Ems Express or Premium

-international delivery in 3 to 8 working days after dispatch, it depends on the country 
-Dimensions : longest side 1.50m max.
–Tracking number EMS package of departure & and of arrival to your country.
-Documents (Envelope or document with maximum weight: 2 kg.)
-Merchandise (Maximum weight: 30 kg.)
Compensation for lost or damaged items
Document: Not exceeding 5,000 Baht/item
Merchandise: Not exceeding 10,000 Baht/item

DHL & UPS or Fedex are available for our service from Bangkok to the world.
If you want to take delivery options with one of these companies, contact us to be able to do a simulation with the destination of your country, to finalize the final price of your order.

DHL.
Website: https://www.dhl.com/
DHL offers global express shipping,
but drawbacks include a departure from bangkok or thailand  and expensive express shipping.
And if a package is heading to a country or the region that lacks a DHL office, another service is used to deliver the package to the final destination, negating DHL's tracking service.
When shipping packages internationally, DHL offers two options: Express and Express Worldwide.
The only difference between the two methods is a few hours time.
DHL offers insured shipping as well.
DHLY will provide you with insurance, or they will refer you to a third party insurer for bulk shipments. Here's a list of DHL's insurance options for you to check out.
FedEx
Website: https://www.fedex.com/en-th/home.html
FedEx they are usually reliable, quick, and have many shipping options.
FedEx offers ground, air, and sea shipping.
They also have Customs Critical shipping, which puts packages on a fast track through customs.
Temperature controlled shipping is also available with the Customs Critical shipping option.
Tracking is available on all packages sent through FedEx.
FedEx offers insurance as an add on.
If you're interested in insuring a package through FedEx, check out their list of insurance options or refine your search in the upper right box.
For shipping restrictions, check out the FedEx Thailand export restrictions.
UPS
Website: https://www.ups.com/

UPS Like, FedEx, they are a popular pick for people who want to send their packages overseas.
UPS offers the same shipping services as other providers.
But what separates UPS from other shippers is their Volume Shipping option.
Export products out of Thailand regularly, and depending on the size of your shipments, you can select wither low- or high-volume shipping.
In this case, your shipments would be automated and move through the shipping process quicker.
For a list of insurance options when shipping through UPS, check out the insurance options they offer.
5-Delivery & Shipping Insurance.
Shipping insurance covers goods being damaged, or loss due to theft, water, weather, or accidents.
Please note that your goods must be packed by a professional company in order to get the full coverage.
if you want extra insurance, please contact us for the price.
6-Delivery & the delays of sending in the world and the tax.
Once our work is done, and we have mailed your package and we send you your tracking number on your email.
The rest of the work is done by the postal and airline companies, once arrived in your country customs do their job in some countries, they work faster and others are slower.
There is nothing we can do, once your package is handled by other company or any government.
If your package is stuck somewhere or if it is waiting for you at a collection point, this will be indicated on the status of your online order.
7-Delivery & Taxes apply in each country,
The fees vary depending on the destination country.
The taxes are calculated according to the total price of the contents of the package + the shipping costs, to which may be added administration costs.

-Example:
-France: 20%
-Europe: 8% Or 21% it depends on your country
-USA: No tax on an amount less than $ 200.
These fees and taxes are the responsibility of the recipient.
Likewise, the recipient is responsible for any steps to be taken to receive a package from abroad according to the law applicable in his country.
We are not responsible if tax will be charged to you or not.
Each country has these rules we can not know all the taxes that are applied or not in the whole world.
we leave it to you to check the amount of customs taxes for your products to order.
On our packages the purchase price will be displayed on the box with a description of what is in the box.
Shipping costs We apply the rates that are in Thailand with Ems.
The runaway and transport to drop off your package in the post office in Thailand is at our expense.
The packaging costs are our responsibility and are in the final price you pay.
8-Delivery & delays problems.
If the 5 weeks deadline is exceeded, you can contact us to try to see together,
First of all, check where your package is,
The parcel has arrived in your country,
Your package is blocked in customs,
Or your package is at the post office and waiting.
If your package has been lost, stolen, or delivered to the wrong address.
You can request an investigation and a refund in the mail by showing them your tracking number.
You can contact us to have the statue checked for your delivery. .