SAK YANT SQUARE SACRED GEOMETRIC TATTOOS MEANING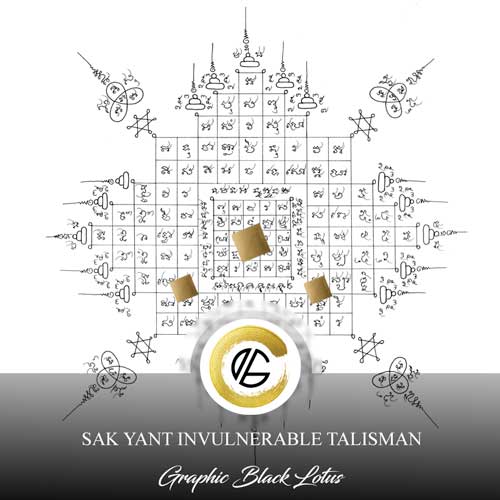 Sak yant kaewmanee chot talisman
Sak yant Kaewmanee chot tralisman meaning.
this Buddha amulet protects all dangers, worshiping all the houses in the 10 directions, preventing the fire, wearing a cloth, Prajead, auspicious clothes, a talisman for all weapons.
Sak Yant trakrut phra Buddha nimit talisman
Sak yant trakrut phra buddha nimit.
This talisman is given into a chanting tone of the Buddha's vision, surrounded and then cast with a spell of Buddha Vision
Sak yant Buddha talisman This masking talisman can be put on a turban, can put on a hat, and then make a spell for yourself 108 when walking to cover the person who has seen the whole body. Tamaphatana Phatana Matanama, the name of the Yant Mother of Earth.
Sak Yant spell of god talisman
Sak yant spell god talisman.
This talisman has the power to be counted, can be durable against all weapons, or can be made into a piece of cloth and can be carried with you.
Sak yant maha talisman.
This talisman It is resistant to all weapons very well, Protection all dangers are very good.