SAK YANT SINGH LIONS TATTOOS MEANING
Tattoos Traditional Thailand & Khmer
Sak yant rachasri tattoo meaning
Yant rachasri phon.
It is a talisman that makes people afraid of power and is also a great charm.
Sak yant rachasri tattoo meaning
yant rachasri meaning.
King of the Lions which is believed those who wear this Yant will have the great power and be respected by all as King of the Lions.
Sak yant phra ya singh tattoo meaning
Yant phra ya singh thong meaning.
This portraits the lion carrying a flag which means victory. It is believed those who wear this yant will be immortal, have great power and can defeat all enemies. Suitable for soldiers and polices.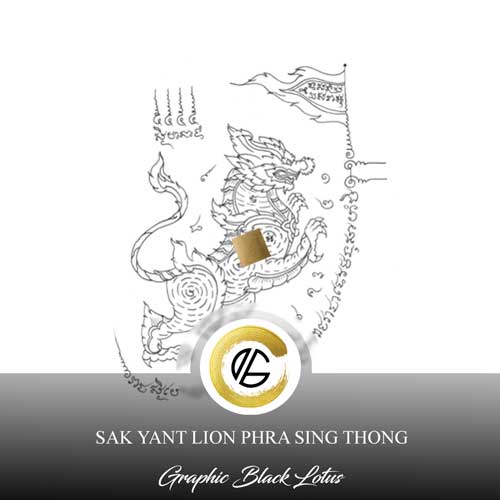 Sak yant rajasri tattoo meaning
Yant rajasri talisman meaning.
This talisman protect of all dangers, a charm to all people.